Winner of the Silver A' Design Award for Mobile Technologies, Applications and Software Design Milan, Italy. 2020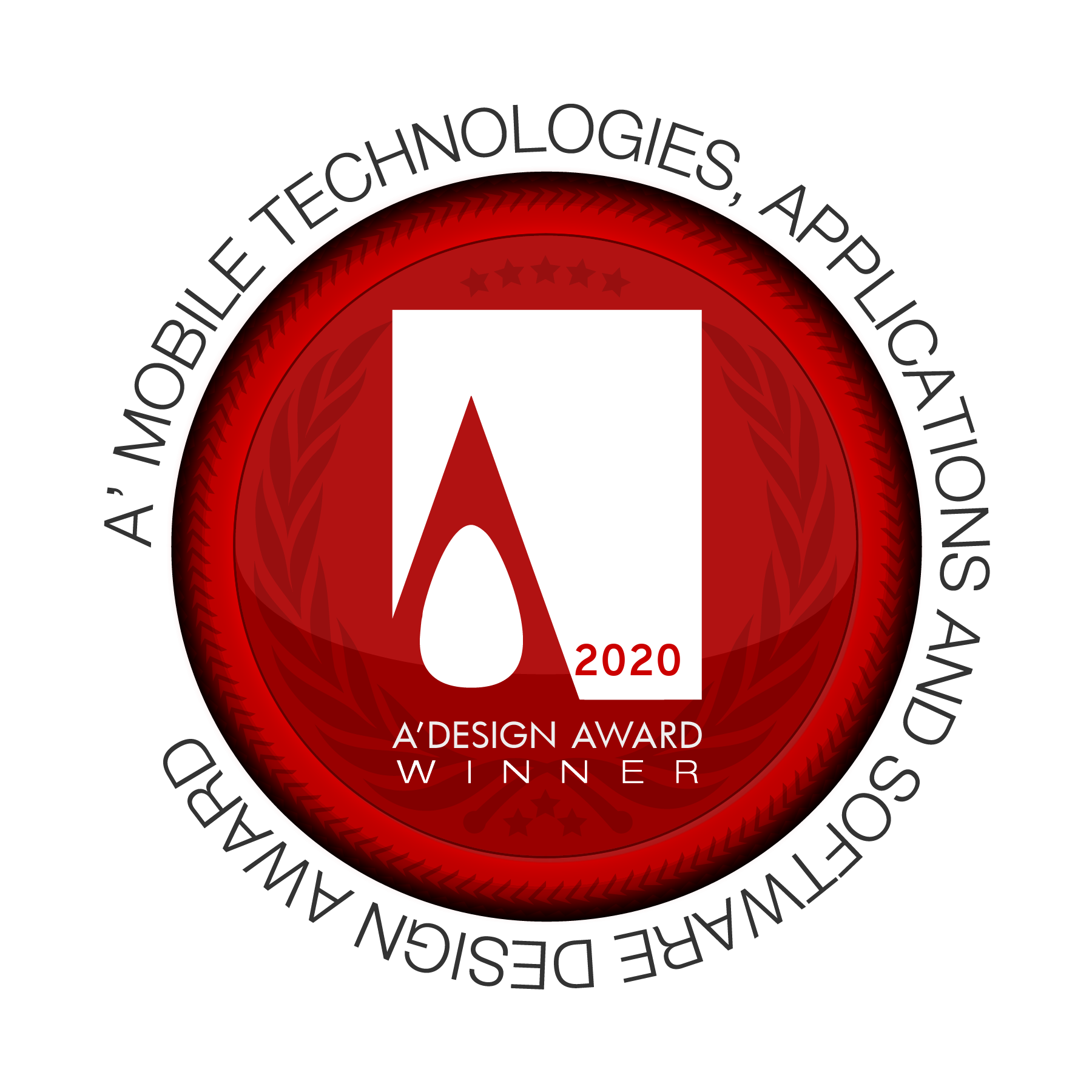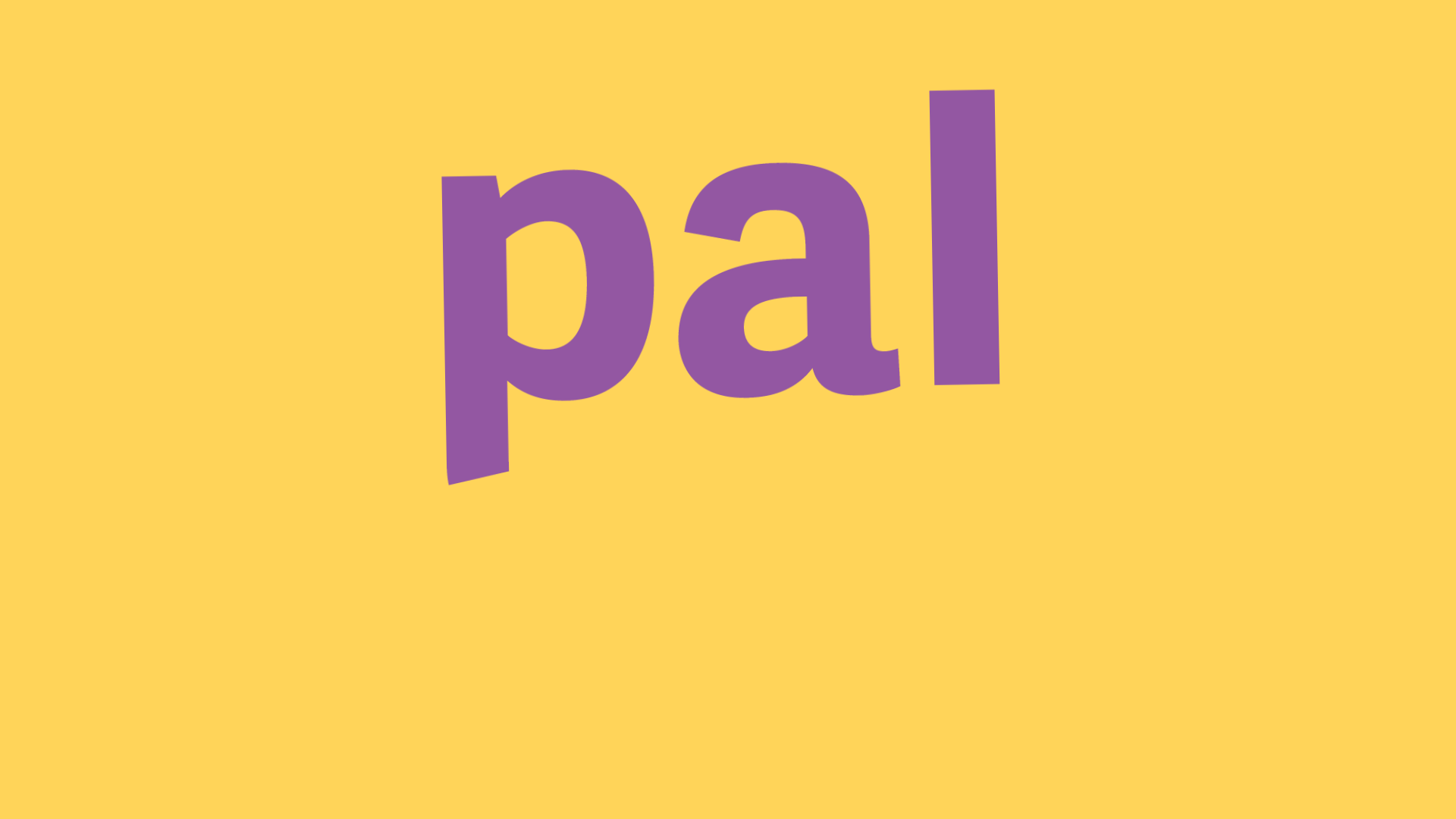 Pal is a (speculative) app that was built to help young adults reduce their lonely days. Pal is designed for young adults whose loneliness stems from an overuse of social media platforms. Studies show that young adults who spent more than 24 hours a week on social media can experience mental and physical declines as a result of Perceived Social Isolation, leading to feelings of inadequacy.
Pal uses blockchain technology to log user data in a chronological and reliable fashion, this is for Pal's intelligent network to track their progress and suggest paths of progress. Pal takes the focus away from the interest of your social network's lives, and brings it to your own life. Ultimately, Pal will help lonely young adults to build meaningful face-to-face connections with peers to reduce the physical and mental effects of loneliness.

​​​​​​​
We need an app that cares for its users and promotes healthy progress in physical and mental health in order to overcome loneliness. The app needs to work to boost more face-to-face interactions. We need this because young adults who over-use social media apps can grow dependent on the virtual communication and suffer declines to their mental and physical health.  
To create an accessible and friendly app that supports and encourages lonely young adults to make healthy transitions for their mental and physical health. The app will be highly personalized and will offer unique experiences for each user as an individual with varying root causes to their loneliness.
Pal promotes face-to-face interactions by avidly showing users accessible opportunities to meet new friends (or take an old friend out). Users can access opportunities to grow and feel genuinely connected to themselves and their peers through a variety of events, meetups, and discounted local food and drink venues. Pal's intelligent system learns and adapts to its users. It suggests and monitors individual courses of action to tackle loneliness. Pal uses a variety of methods, such as meditation and mindfulness through partnered apps and cognitive behavioural therapy.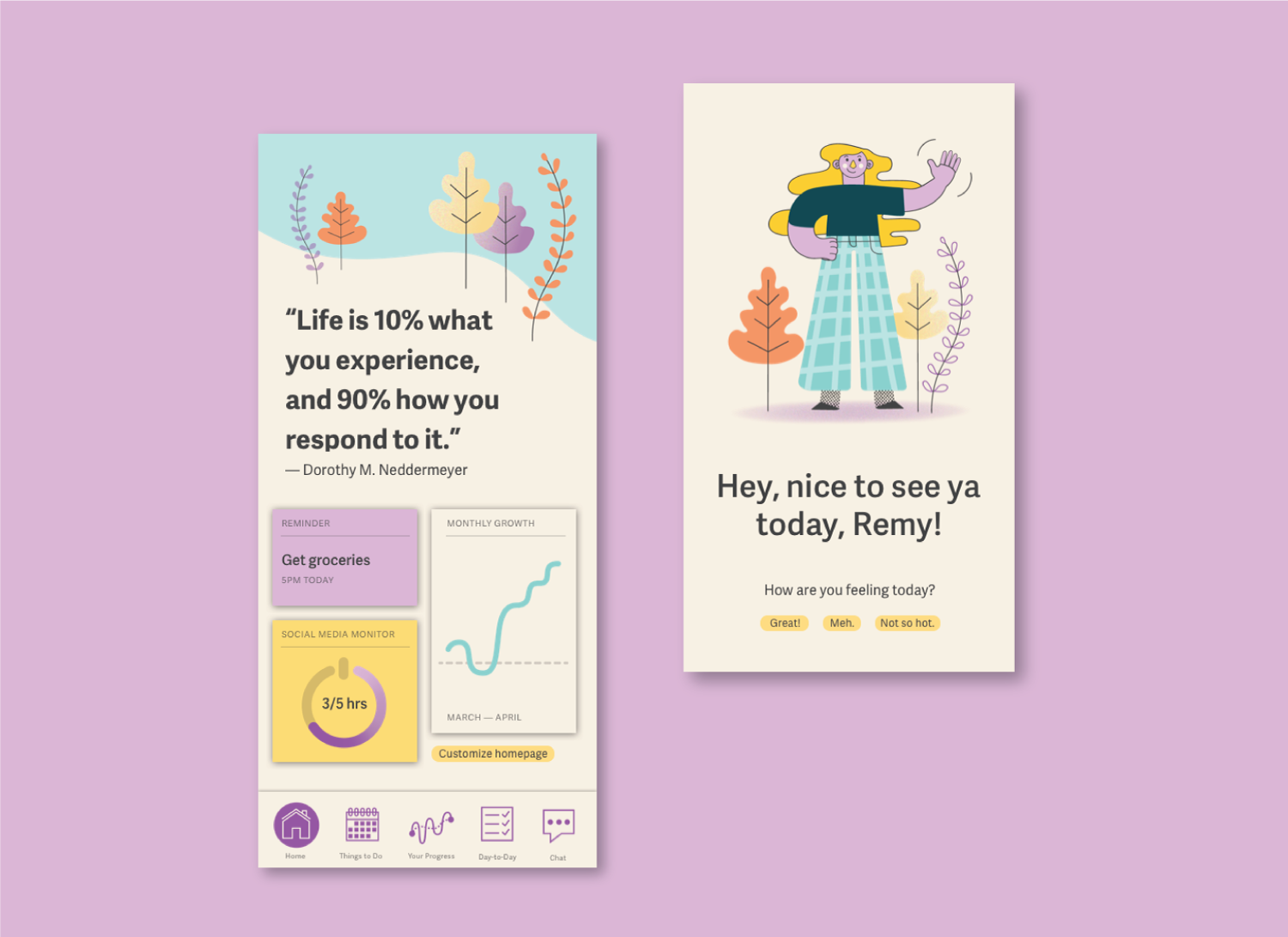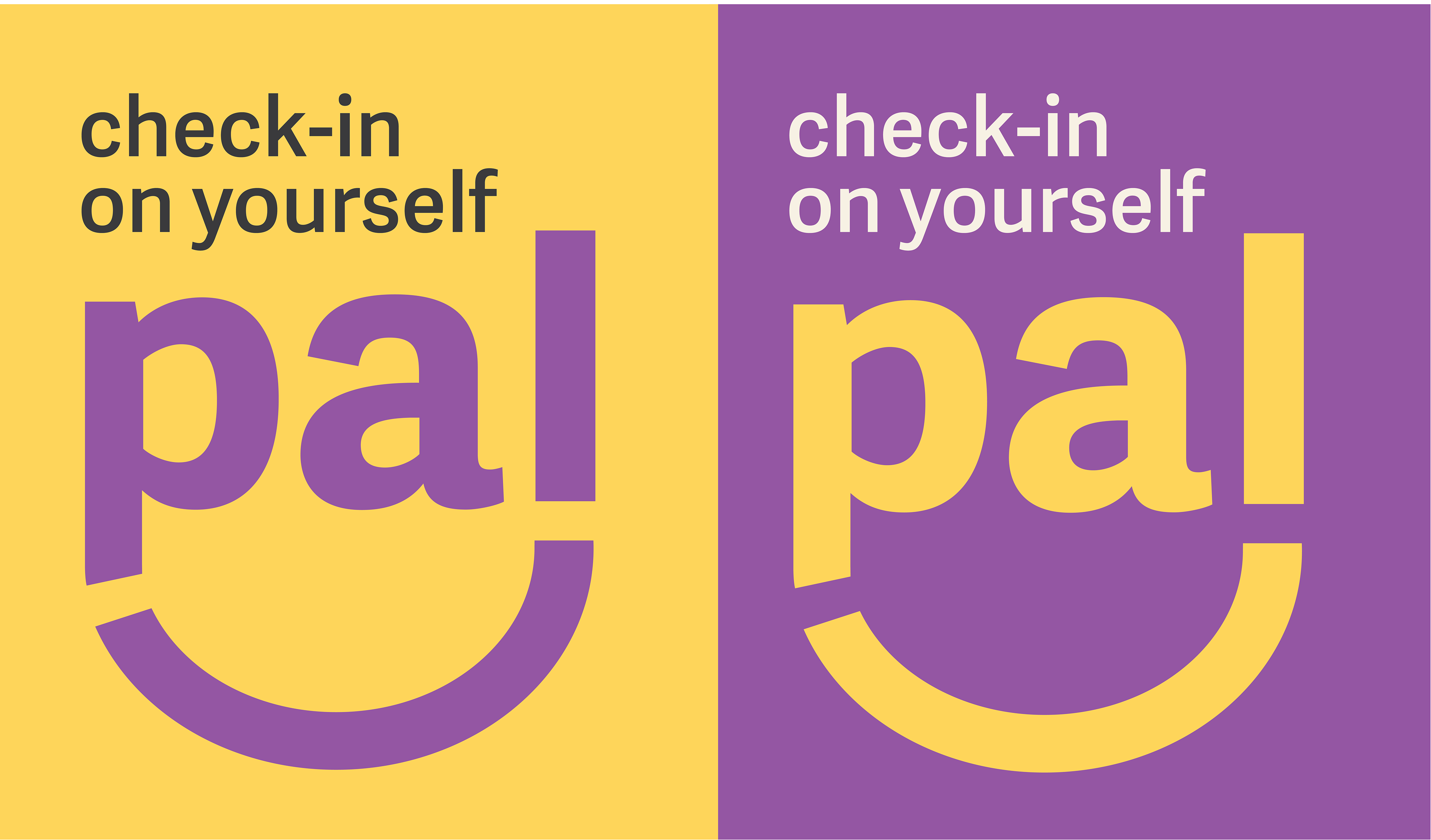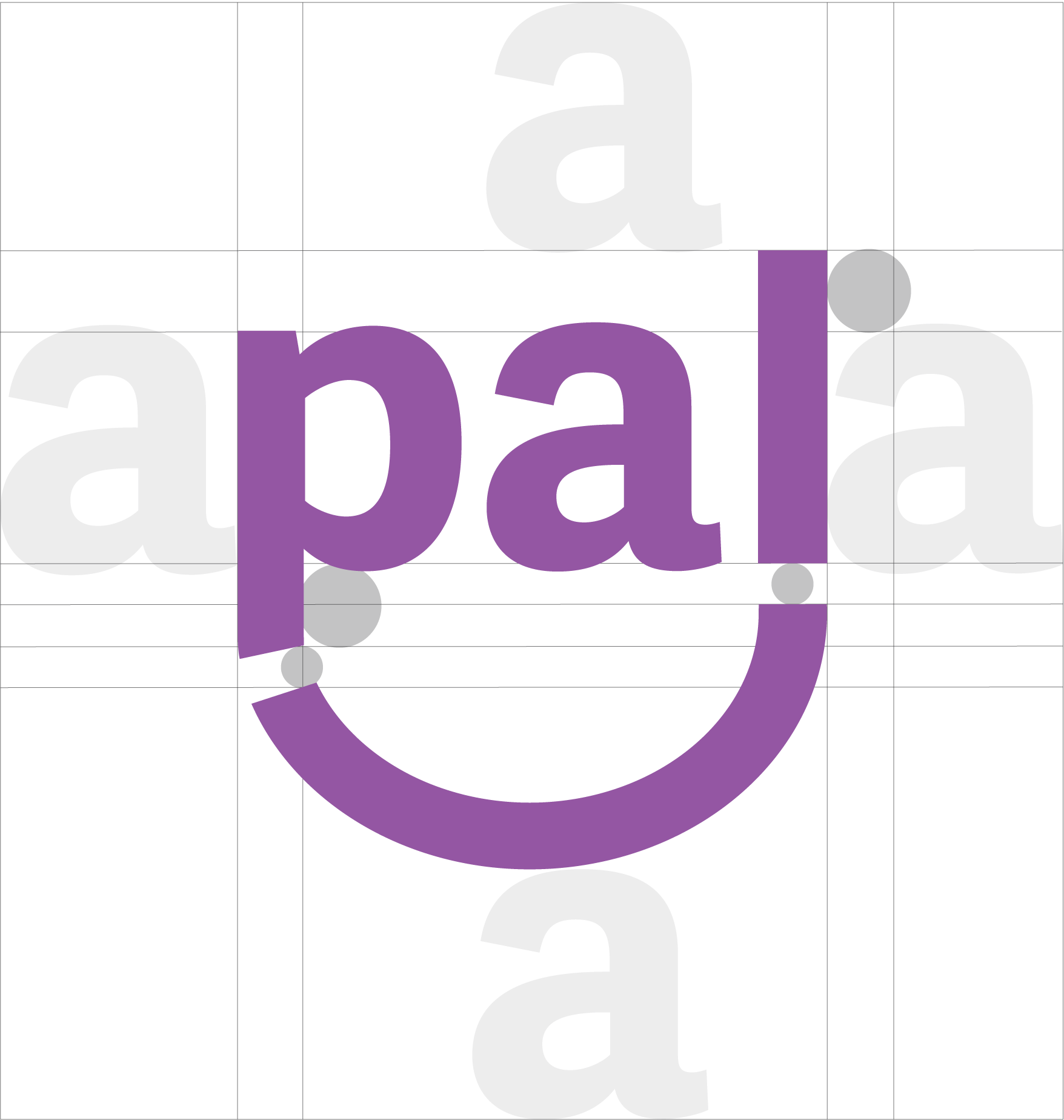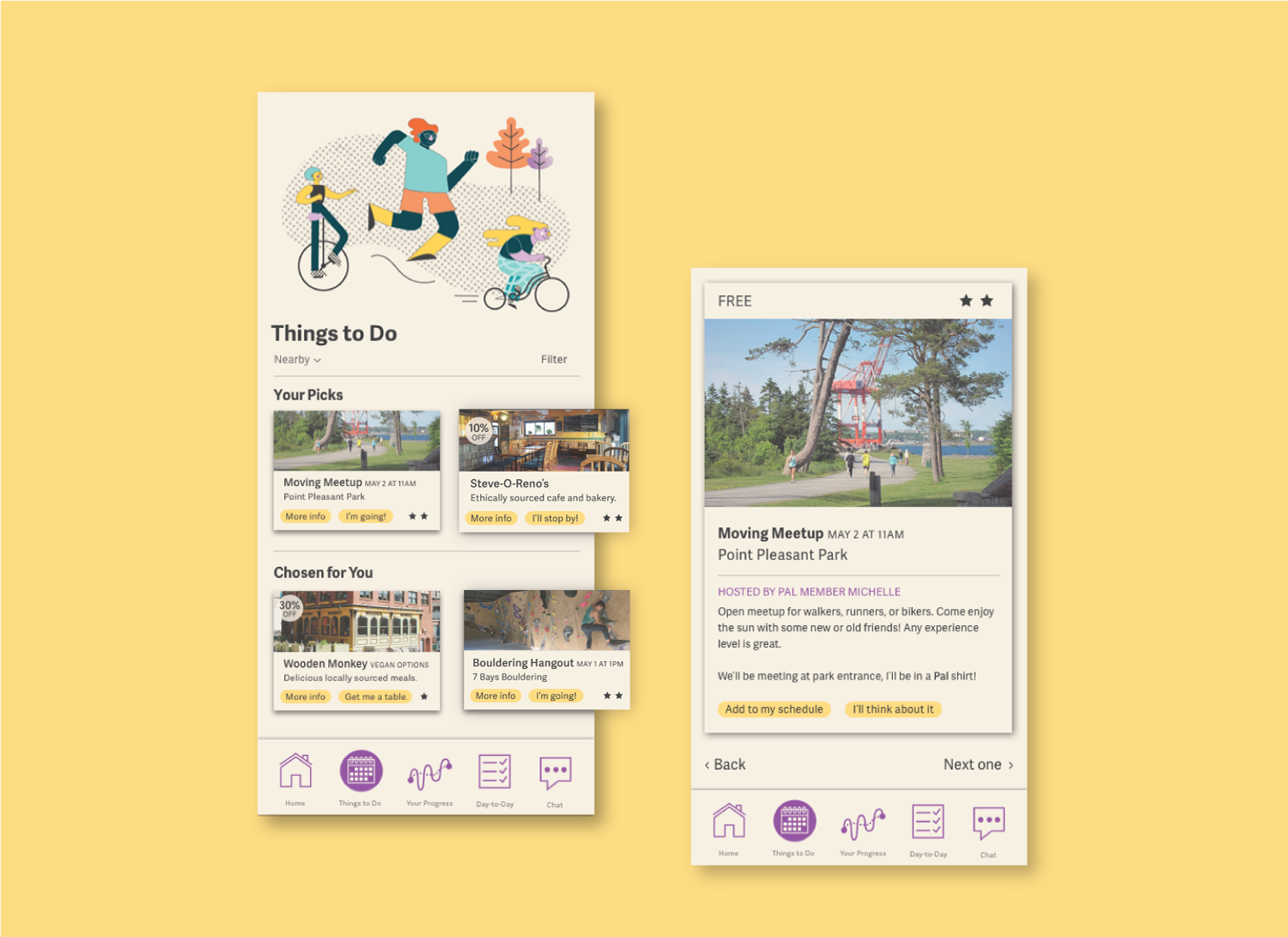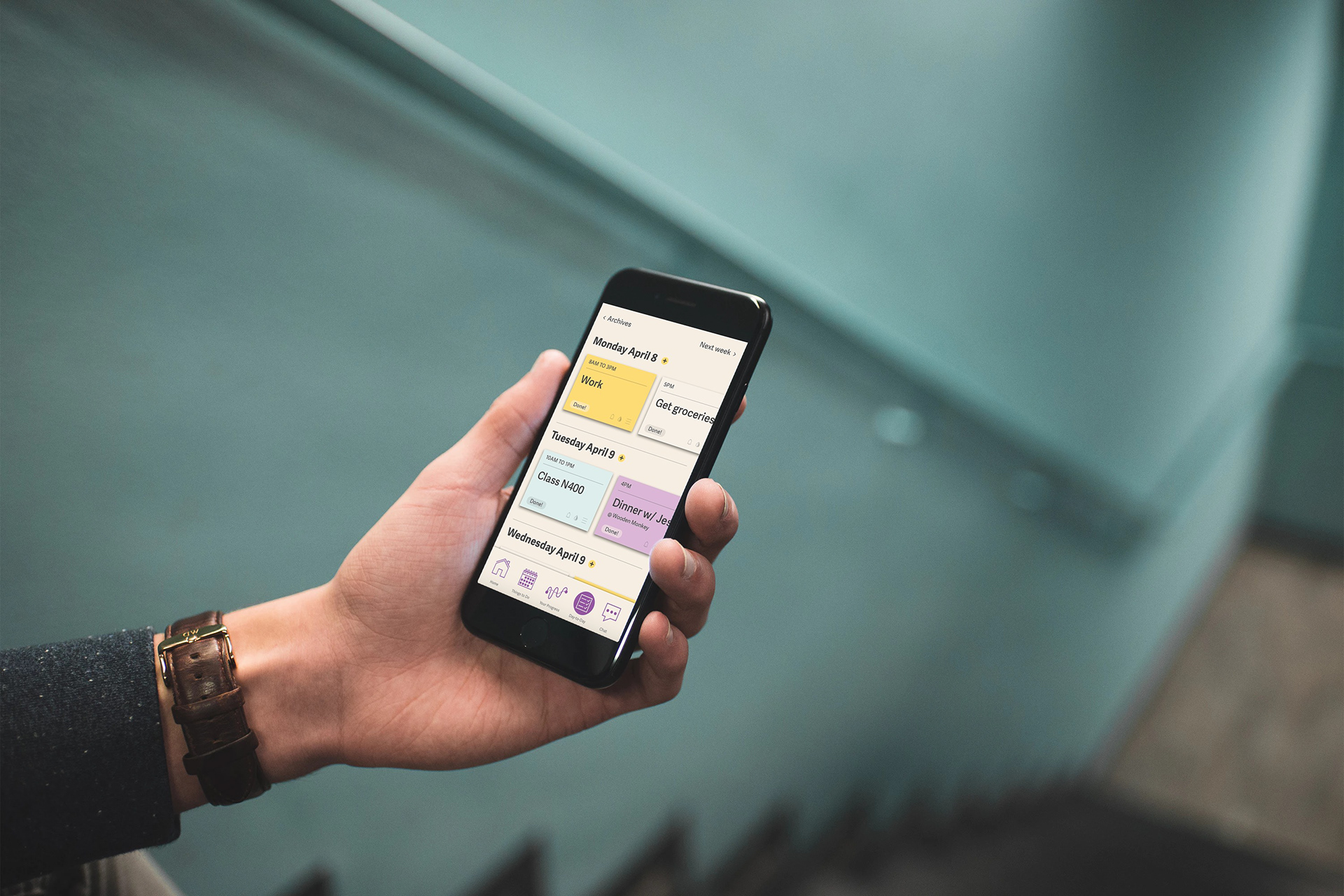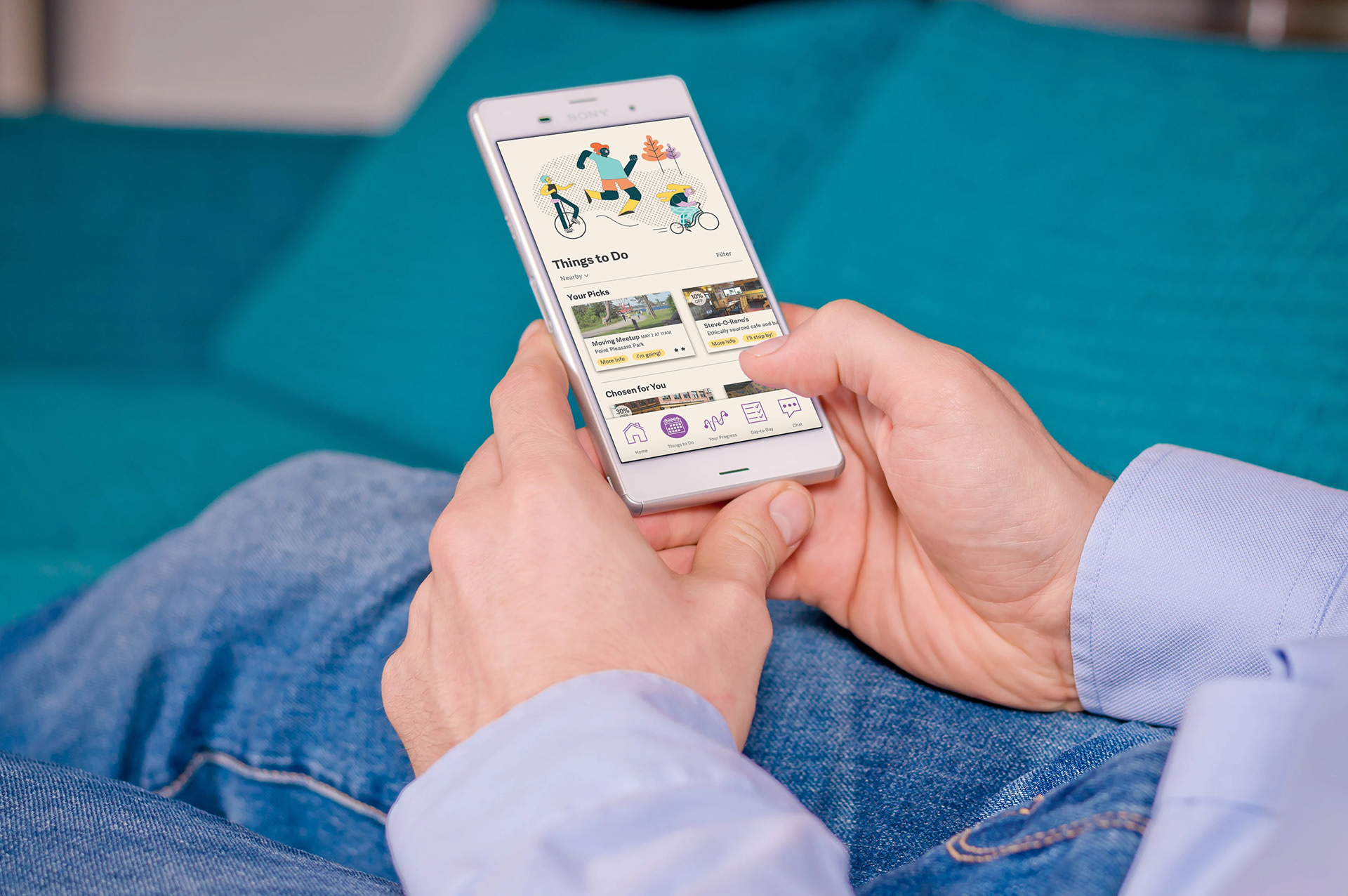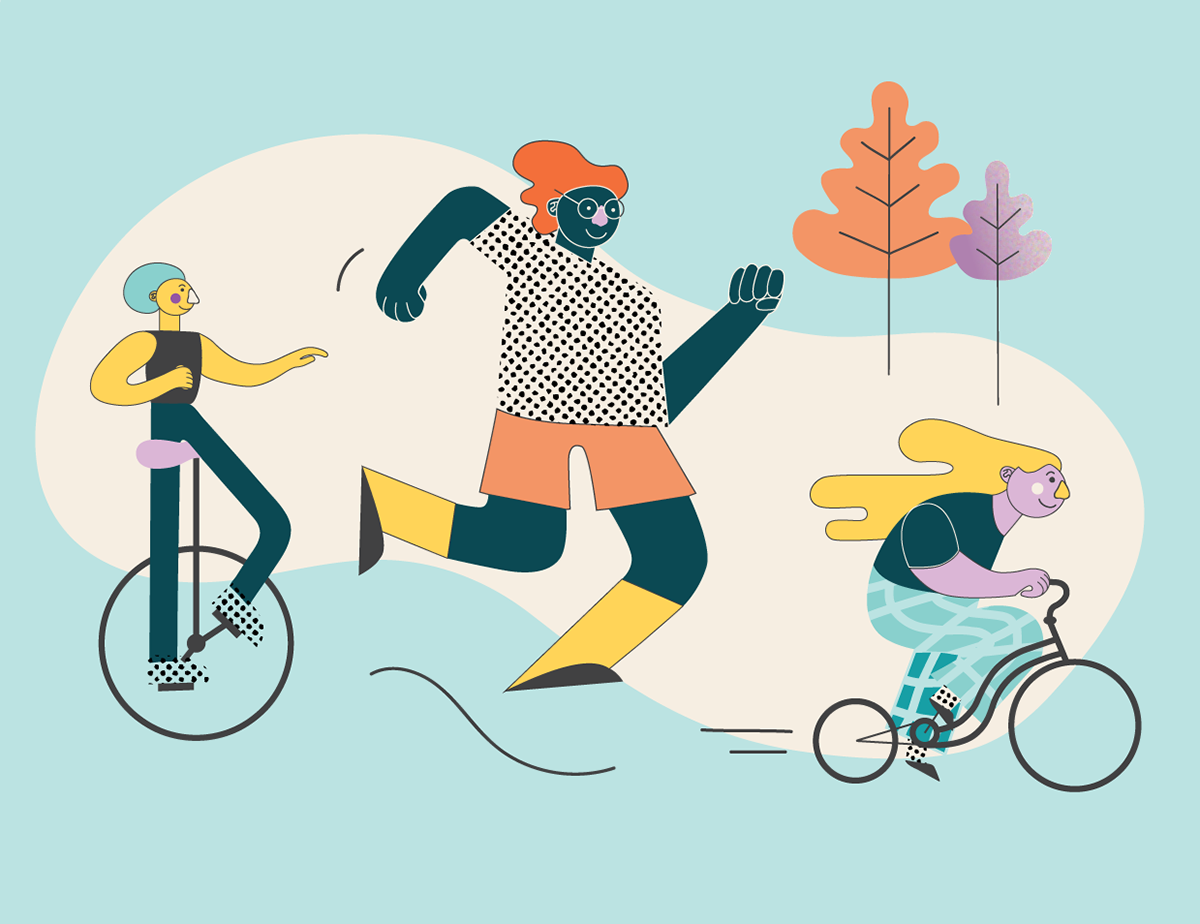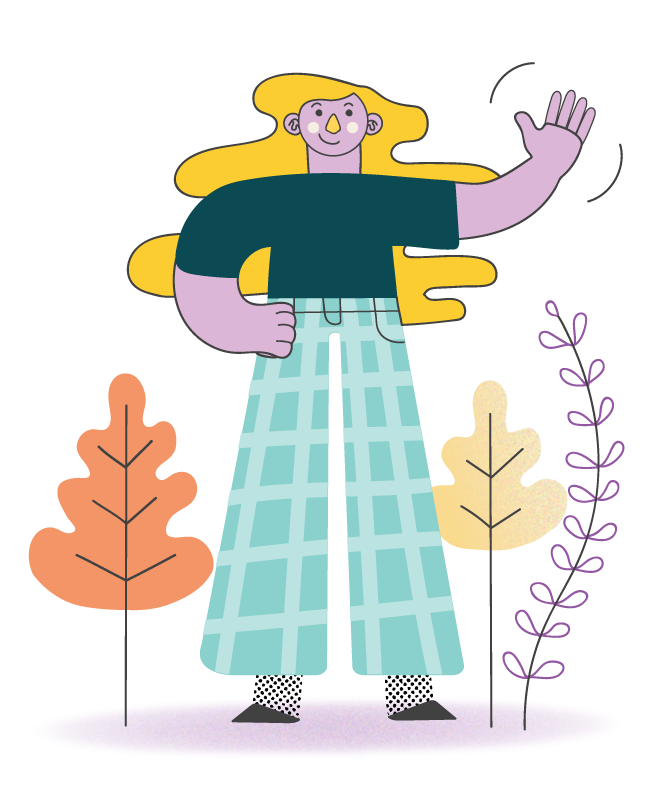 Pal communicates visually by being welcoming, friendly, mature, vibrant, hopeful, and engaging.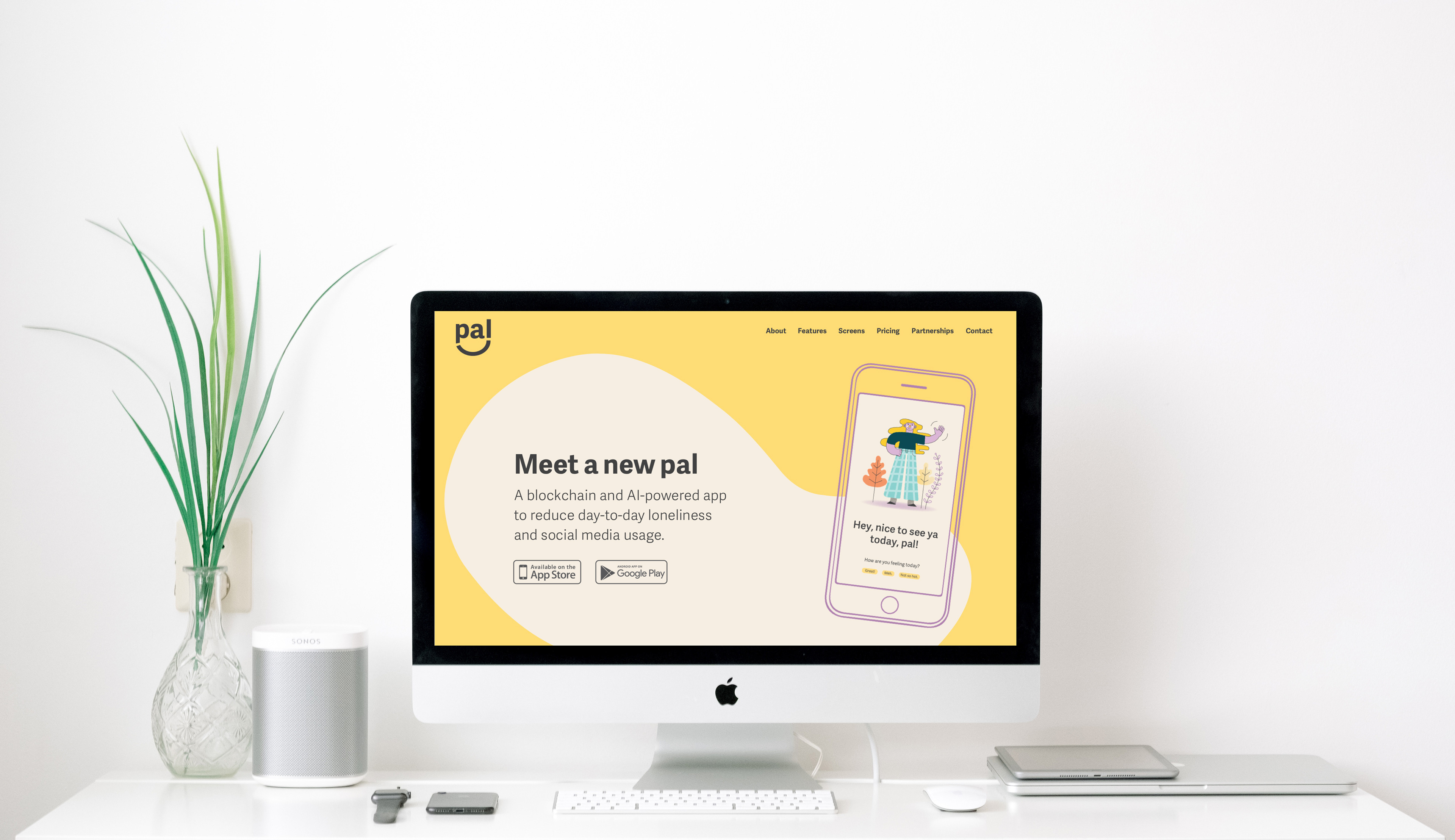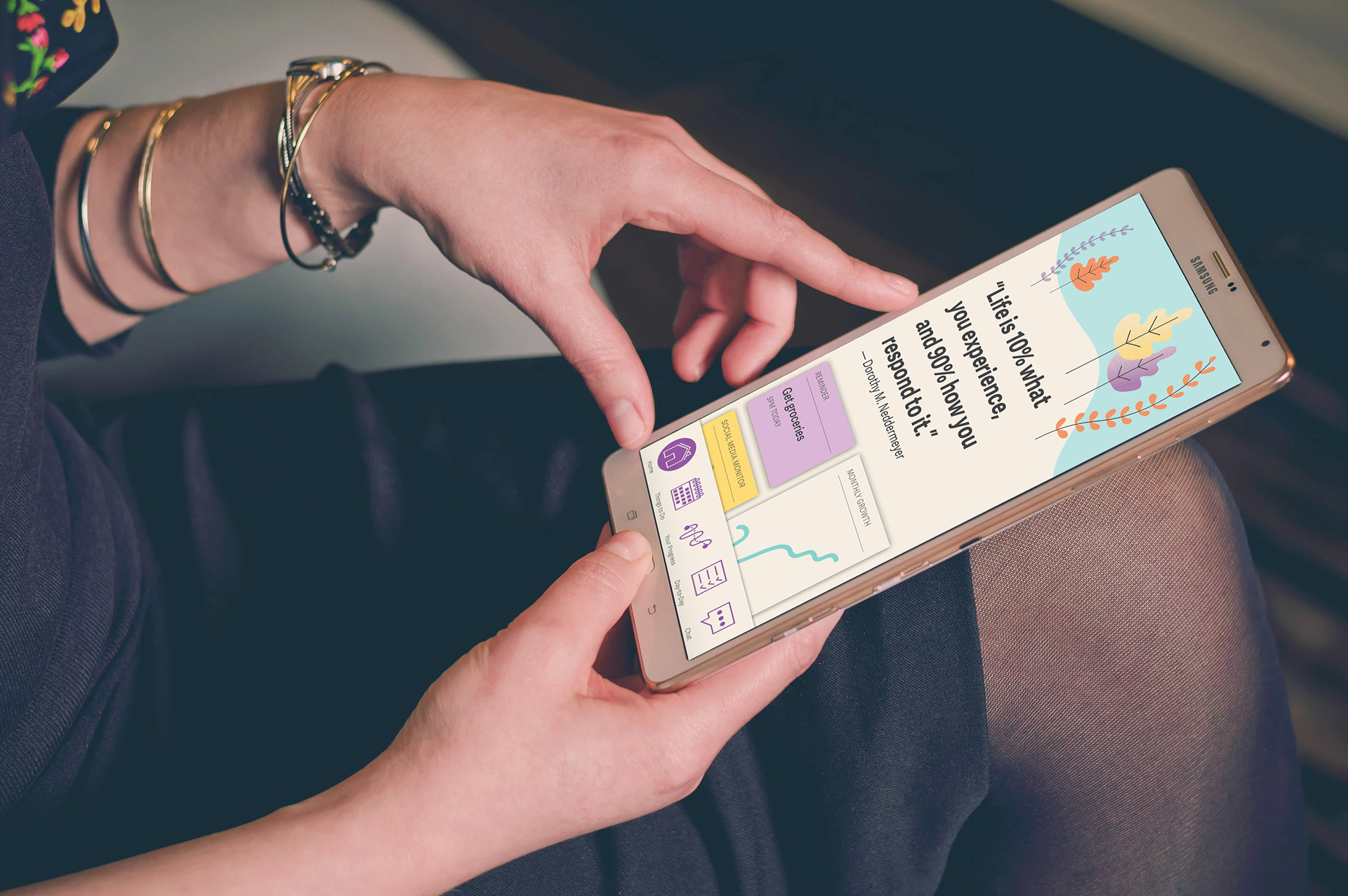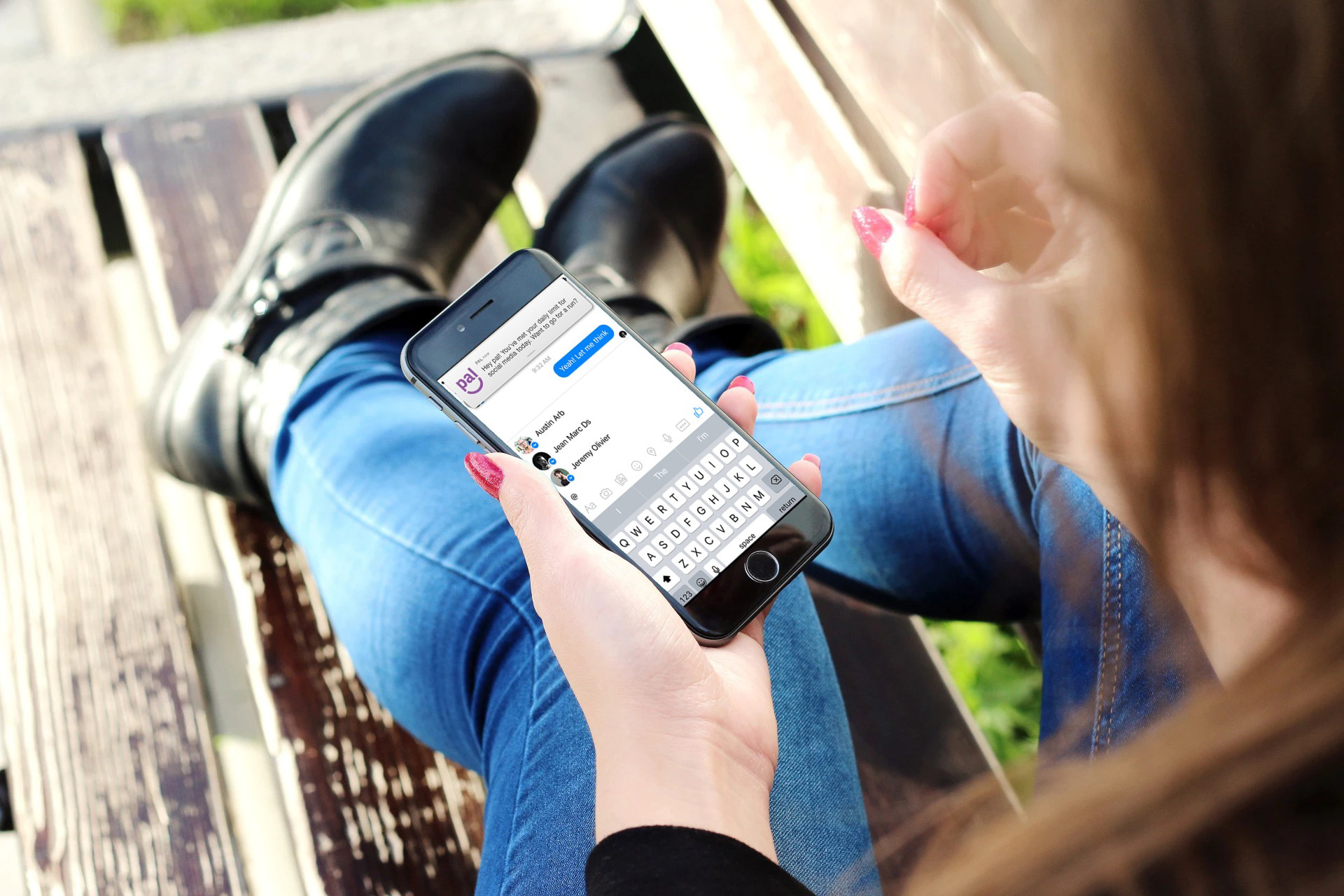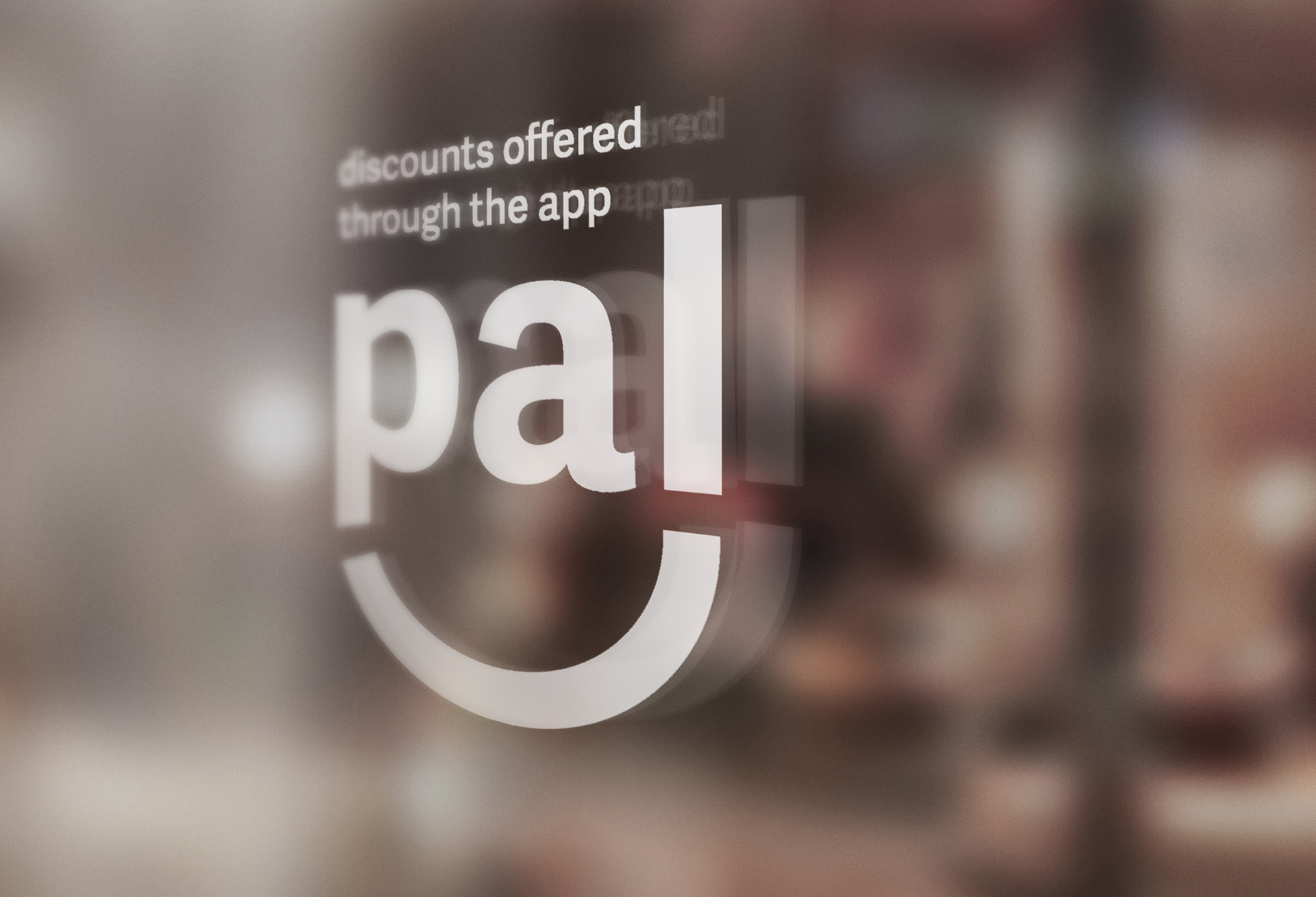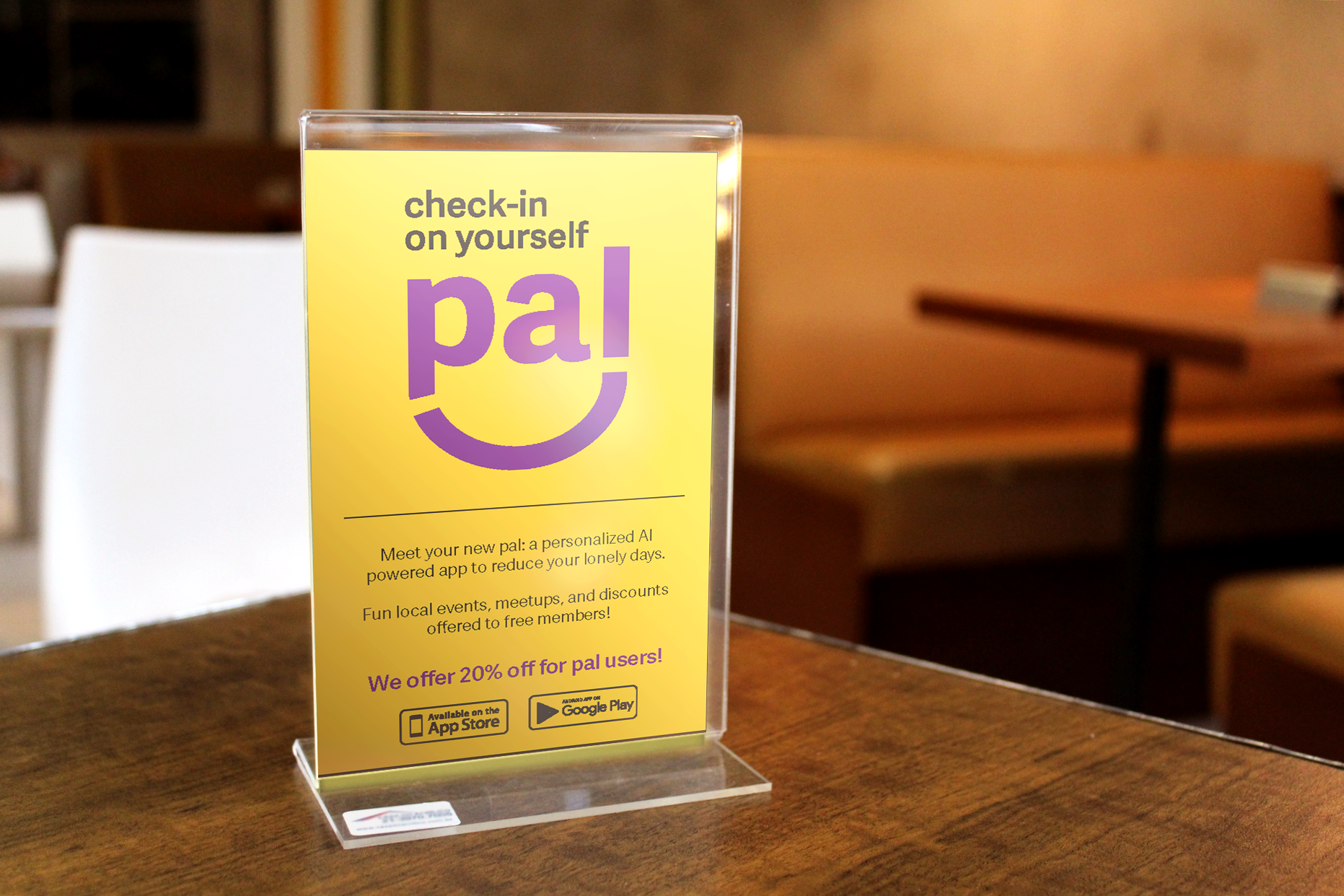 Stickers and signs for Pal's local business partners. These partners offer discounts to the app's users to promote getting out and connecting with old and new friends.